SoHo Politics: The City Council Seat
Looking toward the City Council seat that currently encompasses the western portion of SoHo, the contenders thus far are Yetta Kurland, Brad Hoylman, Corey Johnson and possibly Andrew Berman.
Kurland is a vociferous activist whose primary issue has been the St.Vincent's Hospital closure and the Rudin development which currently does not include a hospital but, does include an Emergency Care facility that many believe is unsatisfactory for the several communities that depended on that hospital.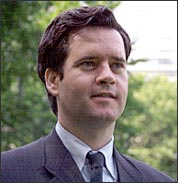 Brad Hoylman, Chair of Community Board #2, an executive with PFNY, is believed to be a candidate as well. While he has said that it is too early for him to comment on a race for this City Council seat, currently belonging to Christine Quinn, most Downtown are certain that he will be throwing his hat into the ring before the Primary in 2013.
Andrew Berman, Executive Director of GVSHP, has been a prime mover in the reform of land use Downtown. He has worked diligently to preserve the character and diversity of Greenwich Village as well as SoHo and had "manned the barricades" with protesters who objected to developments such as Trump SoHo, the Tunnel Garage, the DSNY site and several other important developments. His rezoning efforts have also been impressive. It is unclear whether Berman plans to run for this City Council seat. He has been quiet on this issue and it remains to be seen if he will be a candidate.
The least well known candidate, at least in SoHo, is Corey Johnson. His arrival on the political scene has been muted, in part, because he seems to have come out of nowhere. While that is an exaggeration, he is the most recent entry for the City Council run in 2013. As the new Chair of Community Board #4, he's had nothing short of a meteoric rise in political terms and cannot be discounted among the several candidates.
A lot can change in the next two years so stay tuned.